How to Use the English Broadside Ballad Archive (EBBA)
This guide to using EBBA was one of several guides written for students by students working under the supervision of
Dr. Kristen A. Bennett
. These
how to
resources for conducting digital, archival, and worldwide library research across topics in early modern English literature were created by undergraduate students in the Spring 2014, ENG 304 class,
Subversion and Scandal in Early Modern Print Culture
with the help of the Faculty Initiatives in Technology grant at
Stonehill College
. Dr. Bennett and her students kindly gave MoEML permission to republish their guides. Click here for guides to
Early English Books Online
, the
Folger Digital Image Collection
,
Project Gutenberg
, and the
Internet Shakespeare Editions
. To see the guides in their original context, along with other materials, visit the
English 304 blog
.
¶About EBBA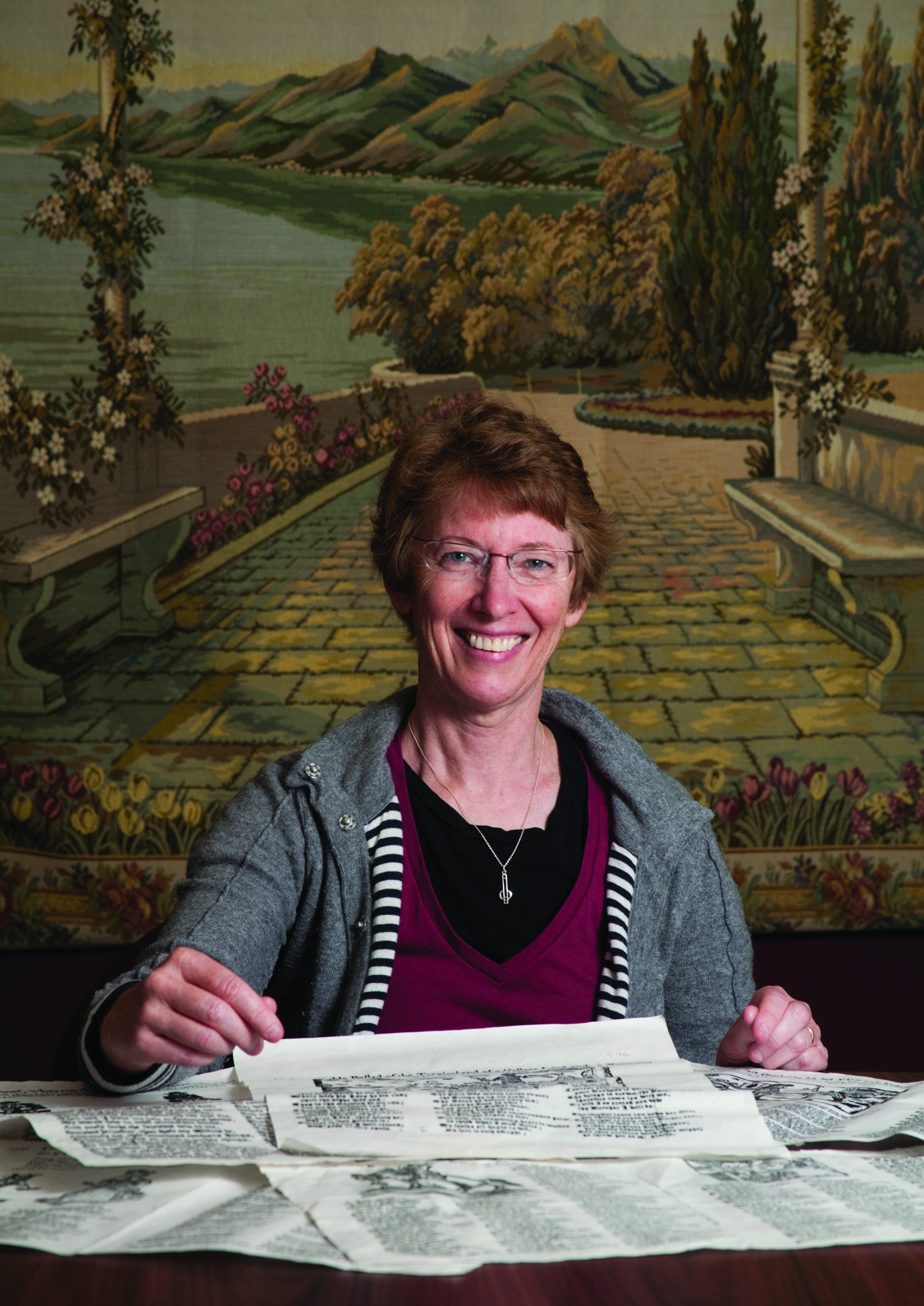 The
English Broadside Ballad Archive (EBBA)
was created in 2003 by director Patricia Fumerton. She was interested in developing a digital tool that would make broadside ballads
1
more accessible to researchers. EBBA provides access to approximately ten thousand ballads, most of which were published during the seventeenth-century. Although EBBA prioritizes the black-letter ornamental broadside ballad, EBBA also archives hundreds of other texts from the sixteenth-century and early eighteenth-century as well. EBBA delivers high-quality ballad sheet facsimiles and transcriptions.
2
Cite this page
RIS file (for RefMan, RefWorks, EndNote etc.)
Provider: University of Victoria
Database: The Map of Early Modern London
Content: text/plain; charset="utf-8"

TY  - ELEC
A1  - Stonehill College Learning Community 304 Spring 2014 Students Stonehill
                College Learning Community 304 Spring 2014 Students
ED  - Jenstad, Janelle
T1  - How to Use the English Broadside Ballad Archive (EBBA)
T2  - The Map of Early Modern London
ET  - 7.0
PY  - 2022
DA  - 2022/05/05
CY  - Victoria
PB  - University of Victoria
LA  - English
UR  - https://mapoflondon.uvic.ca/edition/7.0/EBBA_guide.htm
UR  - https://mapoflondon.uvic.ca/edition/7.0/xml/standalone/EBBA_guide.xml
ER  - 
TEI citation
<bibl type="mla"><author><name ref="#STON5" type="org">Stonehill College Learning Community 304 Spring 2014 Students <reg>Stonehill College Learning Community 304 Spring 2014 Students</reg></name></author>. <title level="a">How to Use the English Broadside Ballad Archive (EBBA)</title>. <title level="m">The Map of Early Modern London</title>, Edition <edition>7.0</edition>, edited by <editor><name ref="#JENS1"><forename>Janelle</forename> <surname>Jenstad</surname></name></editor>, <publisher>U of Victoria</publisher>, <date when="2022-05-05">05 May 2022</date>, <ref target="https://mapoflondon.uvic.ca/edition/7.0/EBBA_guide.htm">mapoflondon.uvic.ca/edition/7.0/EBBA_guide.htm</ref>.</bibl>
Organizations
Student contributors enrolled in

Learning Community 343: Pop Culture and Bibliodigigogy in Early Modern England

at Stonehill College in Spring 2014, working under the guest editorship of

Kristen Abbott Bennett

.

Student Contributors

Roles played in the project